Loans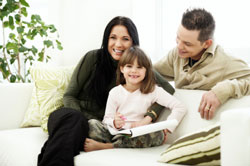 Used Vehicles
| | | |
| --- | --- | --- |
| 2019 – 2017 | as low as 3.75% APR | 5 Year Repay |
| 2016 – 2010 | as low as 5.25% APR | 5 Year Repay |
| 2009 & Below | as low as 6.25% APR | 4 Year Repay |
New Vehicles
| | | |
| --- | --- | --- |
| 2019, 2018 | as low as 2.5% APR | 4 Year Repay |
| 2019, 2018 | as low as 2.75% APR | 5 Year Repay |
| 2019, 2018 | as low as 3.0% APR | 6 Year Repay |
New vehicles $28,000 & up can now be financed for up to 7 yrs.@ 3.25% (new vehicles only)
We will refinance any new 2019 and 2018 vehicle purchased & financed through other lending institutions.
Personal Loans
• As low as 9.25% APR, up to 5 year Repay
• Refinanced Loans – 9.5%
We will offer a Personal Loan up to $12,000 maximum (NEW LOANS ONLY) with up to a 5 yr. repay for all "qualified borrowers".  Please call or stop in at the office for details.
Share Secured Loans
• Currently 2.25% APR, up to 5 year Repay