Online Banking – How To Apply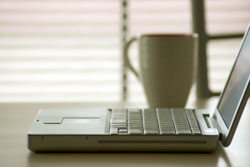 How Do I Apply
Anyone interested in online banking with Internet Teller, please call us at (814) 965-4311 or stop by our office for a one time password.
Then log into the system here, or by using the Internet Teller link at the upper right corner of any page on this website.
The Internet Teller system will then allow you to create your own secure password that you can use each time you access the system.
For your protection, Internet Teller is encrypted using 128 Bit 4A encryption.